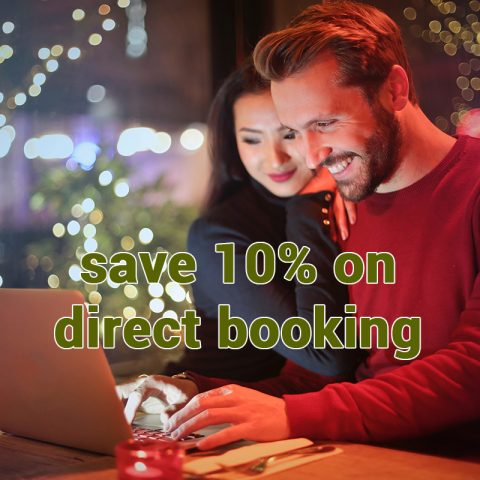 Save up to 10% by booking directly on our website!
Best price guaranteed
Your direct booking guarantees the best price. You will save up to 10% by booking directly here versus booking platforms. No if's and why's. No additional fees! All prices are final and include taxes.
Wider Array of room categories compared to booking platforms
You not only get the best price by booking on our Website, you also have the biggest array of Options availabe. Using our direct booking, you will have all categories available in our hotel.
You can trust on it
What is stated, will be done. Immediately after your booking you will receive a personal approval from our reception including all aforementioned details.